Staying Fit for the Holidays
Staying Fit for the Holidays
Ho Ho Ho and Happy Holidays! Whether you like it or not, Thanksgiving marked the beginning of a long line of potlucks, drinking, and office parties. But just because it's the holidays, doesn't mean you have to look like Santa! Holiday season has begun and we have a long way to go until the New Year.  My holiday season kicked off with Friendsgiving and this week my 28th Birthday! Here is my holiday lineup…God help me.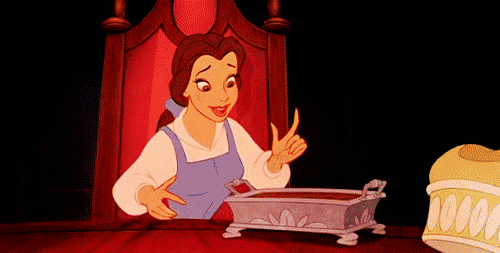 Friendsgiving
My Birthday
Roommates Birthday
Girls night holiday happy hour
Office Party
Christmas Eve
Christmas Day
Boxing Day
New Years Eve
I expect a very large hangover in the near future.
So what is a lazy lady or lad to do when faced with so many opportunities to cheat? What can we do to combat the Christmas cookies and pies? Here are a few tips I plan on enacting in order to stay fit this holiday season.
Friendsgiving 🙂
1. Have a Plan
As your schedule gets more and more chaotic and filled with shopping lists and holiday parties, the best thing you can do for yourself is to set a fitness plan and stick to it. Decide on a time that works best for you to fit in a quick 30- 60-minute workout. If you decided to begin your day at the gym, have your workout clothes ready the night before. Take advantage of gym membership offers for the holidays, plenty of gyms and workout programs do holiday deals to get you into their gym and classes.
My fitness plan for this holiday season:
My office has a gym, so lunchtime sessions will be a must.
Orange Theory Fitness twice a week – I plan my days out every Sunday
Meal Prep
Skiing on the weekends
If you are short on time, check out these great 20-30 minute workouts!
T-25 by BeachBody – This is Shaun T's famous Insanity workouts, but in 25 minutes. This workout will kick your booty into high gear! Check it out here
BBG (Bikini Body Guide) by Kayla Itsines – 28-minute HIIT workout that requires little to no equipment. You won't have to hide any winter weight with this workout. Check it out here
2. Healthy and Delicious Holiday Substitutes
Just because you are trying to stay fit for the holidays, doesn't mean you have to skip on all of the wonderful food and flavors it has to offer.  Check out these great ways to substitute your favorite holiday foods.
Sub Mashed Potatoes for Creamy Mashed Cauliflower – Recipe! 
Skip the boxed stuffing and go for home-made instead! – Recipe!
If you are craving gingerbread or hot chocolate, try one of these Cliff Bars after your next workout.
Stick to the white meat of the turkey!
Try out a "slimmed" down version of Green Bean Casserole – Recipe! 
3. Get Active – Don't be Afraid to get Outside
"Oh the weather outside if frightful, but the fire is so delightful…" As tempting as it may be to stay in bed or on the couch all winter, hibernating will do you no good if you plan on keeping off the pounds this winter.
Try some of the wonderful activities Colorado winter has to offer.
Ice Skating – Check Out the Top Places to go Ice Skating in Denver Here
Skiing/Snowboarding – Get those legs in shape by hitting the slopes!
Snowshoeing- Get bundled up and try some of these great snowshoeing trails – Here
Cross Country Skiing – Try out one of the many Nordic Centers Colorado has to offer – Here
4. Get Support – Workout Buddy
Finding time for a workout can be tough and finding the motivation to hit the gym can be almost impossible, that's why it is so important to get support. Find a friend from work, family member, or significant other to keep you accountable or even join in. There are plenty of ways to hold each other to the goals you set forth this holiday season. Many apps such as My Fitness Pal have ways in which you can connect with friends. Using social media is a great way to declare your fitness goals and stick to them, even writing a blog can build a sense of community and accountability!
Lucky for me I have surrounded myself with others that care about keeping fit. Find people in your own community by joining a gym, a class, or even a meet-up group!
5. Party Hard and Healthy
Cheers to you, it's the holidays, so let yourself have some fun! Everyone needs a bit of a nightcap to keep themselves warm on those long winter nights.  However, there are ways to cut the calories and extra sugar that those cocktails pack. You can still party hard but look for healthier options.
Use light alcohol instead of dark. Dark liquor such as Bourbon typically contains more congeners which has been thought to lead to worse hangovers.
Stick to one shot per drink
Use 100% organic juice as mixers, or better yet, seltzer water!
Drink Martinis! (176 Calories)
Drink Palomas! (166 Calories)
Refer to this handy list of low-calorie drinks by self.com HERE
It's time we take back out power and stay ho-ho-hot for the holidays! So put away those frumpy Christmas sweaters and treat yourself right.